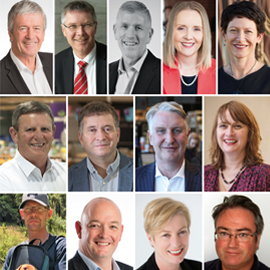 This special edition of FMCG Business includes our annual Leaders Forum, designed to help you and your team navigate confidently through 2021 with advice and trend predictions from Ministers, the FGC, IRI, Nielsen, and many other industry experts.
Discover what's trending in health & wellness, find out what's new in NZ supermarkets and convenience stores, and get the inside scoop on packaging & design.
We reveal innovative projects, new tech that makes online shopping faster, and important events to diarise for 2021.
This issue also brings you new product launches, fresh produce updates, and much more.
GOOD EGGS
Local egg suppliers share their news and category trends.
More

Top Reads

1. HEALTH & WELLNESS

2. OUR DAILY BREAD

3. TOP TIPS FOR NEW PACKAGING & DESIGN